Sustainable Christmas Shopping Online
Embrace sustainable Christmas shopping from the comfort of your own home. Our collection of exquisite vintage and antique homewares are now available online. Discover unique, affordable and eco-friendly gifts that are designed to fit seamlessly into the modern home. Whether you collect in-store or opt for delivery make your gift buying second hand and hassle free this year. Join the Slow Gifting Revolution.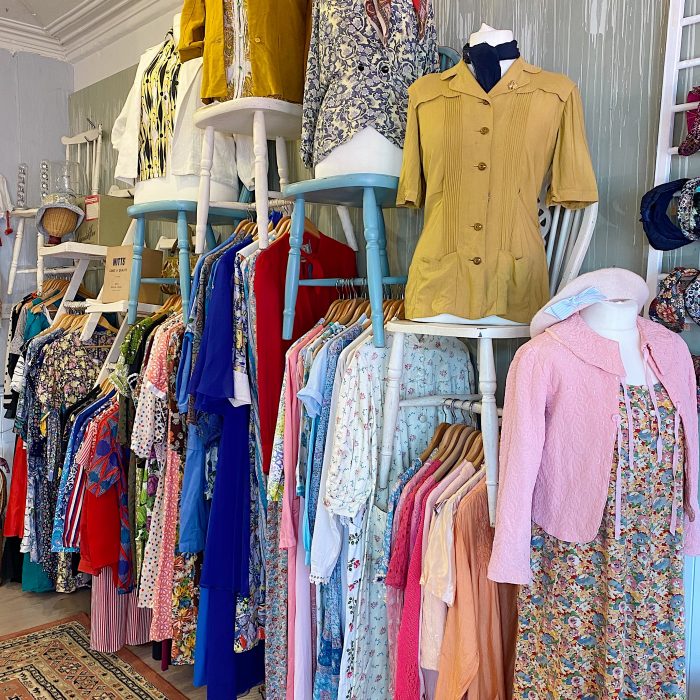 A vintage treasure in Bristol
Ashwell & Co take inspiration from the past to create a unique vintage shopping and eating experience. With sustainability, slow fashion and individuality at the heart of what we do, we are all about taking time to appreciate beautiful things, eat delicious food and spend time with friends and family.
Whether you're getting married, looking for a new wardrobe addition or want to share tea with friends, we're the hidden Bristol gem that people can't stop talking about.
Often described as one of the quirkiest places you can have afternoon tea in Bristol, at Ashwell & Co we pride ourselves on our quality homemade afternoon tea in a unique setting within a vintage boutique. Our pledge to keep our small business as sustainable as possible means that our menus are vegetarian as standard as this dramatically decreases our carbon footprint
where to find us beyond the shop
Vintage Tea Parties in Bristol
Our beautiful Bristol vintage shop and tearoom is available for private hire for celebrations, corporate events, launch parties and more. We offer a whole range of carefully curated party packages to suit multiple tastes budgets and abilities.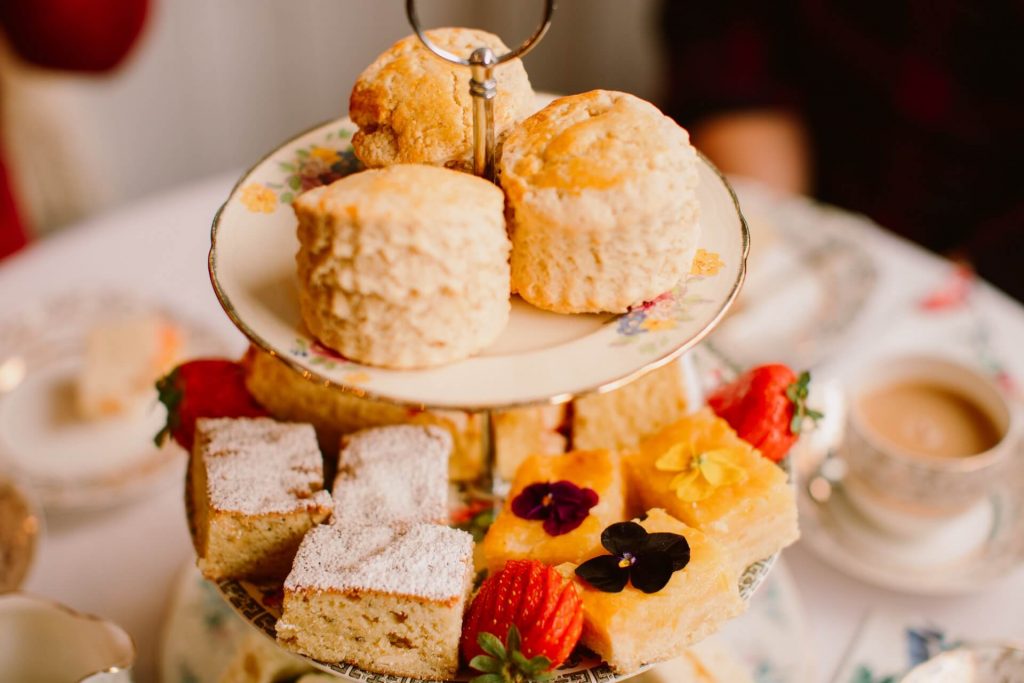 Our visitors love our traditional afternoon tea in Bristol
Don't just take our word for it – this is what our real life gorgeous customers have to say about our vintage afternoon tea parties in Bristol.
"We had a wonderful wedding day. Thanks again for my wonderful dress. I loved wearing it! As you might remember I couldn't stop swinging the dress when I first tried it on and that was also the case on the wedding day. Thank you so much again for choosing this wonderful dress with me, I couldn't have been happier!"
"Thank you again, it was such an easy dress to wear which is just what I wanted! I had so many compliments on the dress. Pia also did an amazing job with the slip. It looked and felt perfect. Thank you!"
"I'm so glad we discovered your gorgeous shop. It was such a pleasant, relaxed time finding the dress! I absolutely adore it with Constanze's alterations too. The dress is beautiful and I felt so comfortable in it. Now we've discovered your beautiful little nook in Clifton I'm sure we will be back to sample your tea and cakes."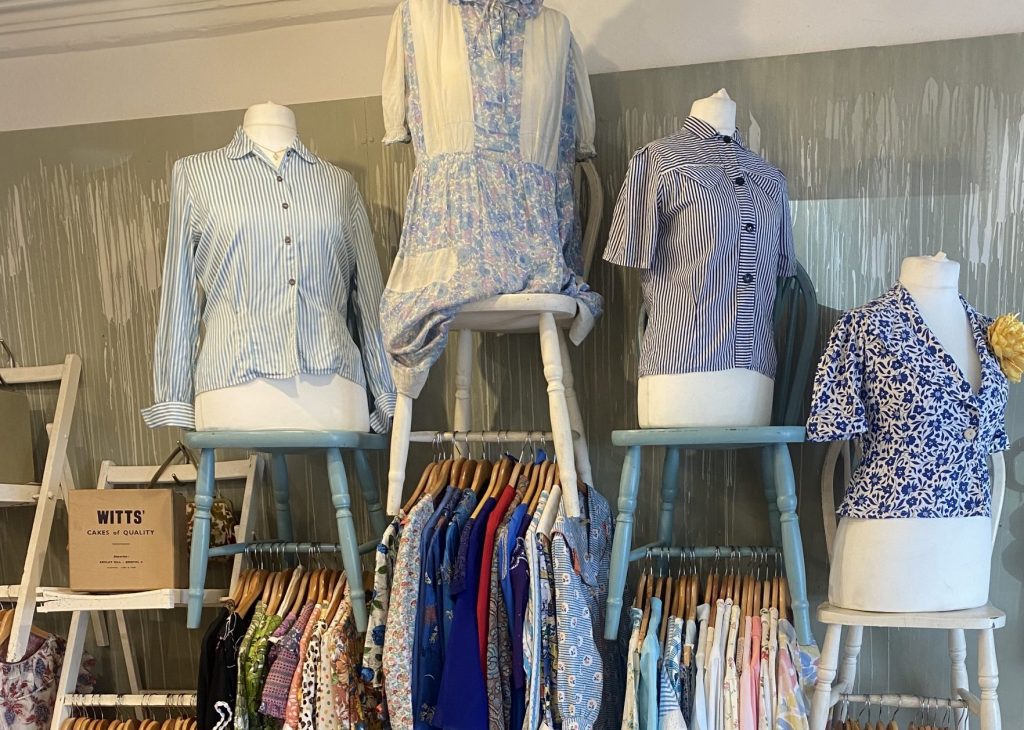 Browse our vintage treasures
From 1930s bias cut gowns to 1940s tea dresses; 1960s mod suits to 1970s dagger collar shirts, our carefully curated collection of vintage fashion caters for a wide variety of tastes, sizes and budgets.
Each vintage piece has been handpicked for our rails and sourced exclusively within the UK by our co-founder Kate.
From iconic design pieces such as Ossie Clark, Yves Saint Laurent and Lanvin, to everyday essentials, each piece of clothing is chosen as the best example of its era, whilst also keeping an emphasis on wearability and current trends.
Vintage clothing & accessories
The latest Ashwell & Co vintage finds
Whether you're a dedicated follower of vintage fashion or simply dipping your toe in the waters of sustainable shopping, we've got something for everyone.
Can't get enough of our vintage goodies? Then you'll love our mailing list.
If you'd like to be the first to hear about what we're up to, get priority on booking on our events and receive exclusive offers then please join our mailing list.
Read our blog for vintage inspiration
Head to our blog to read stories from the tearoom, browse vintage clothing from our favourite eras, and find vintage wedding planning advice from industry experts.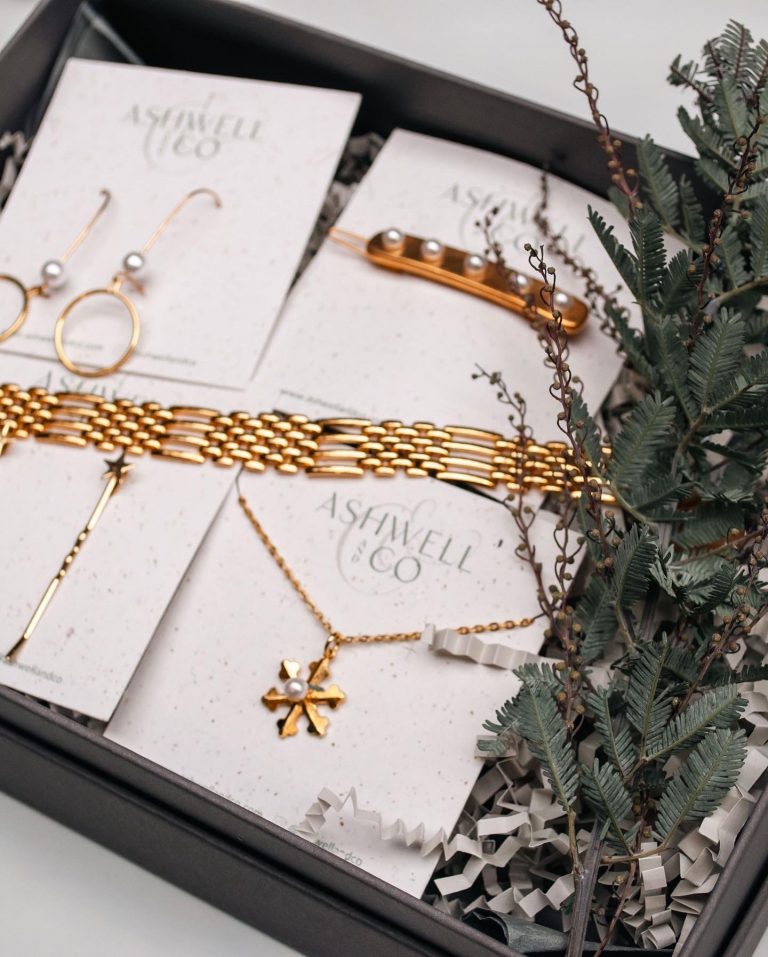 Sustainable Christmas Shopping in Clifton, Bristol: Our Guide to Hyper-Local and Independent Shopping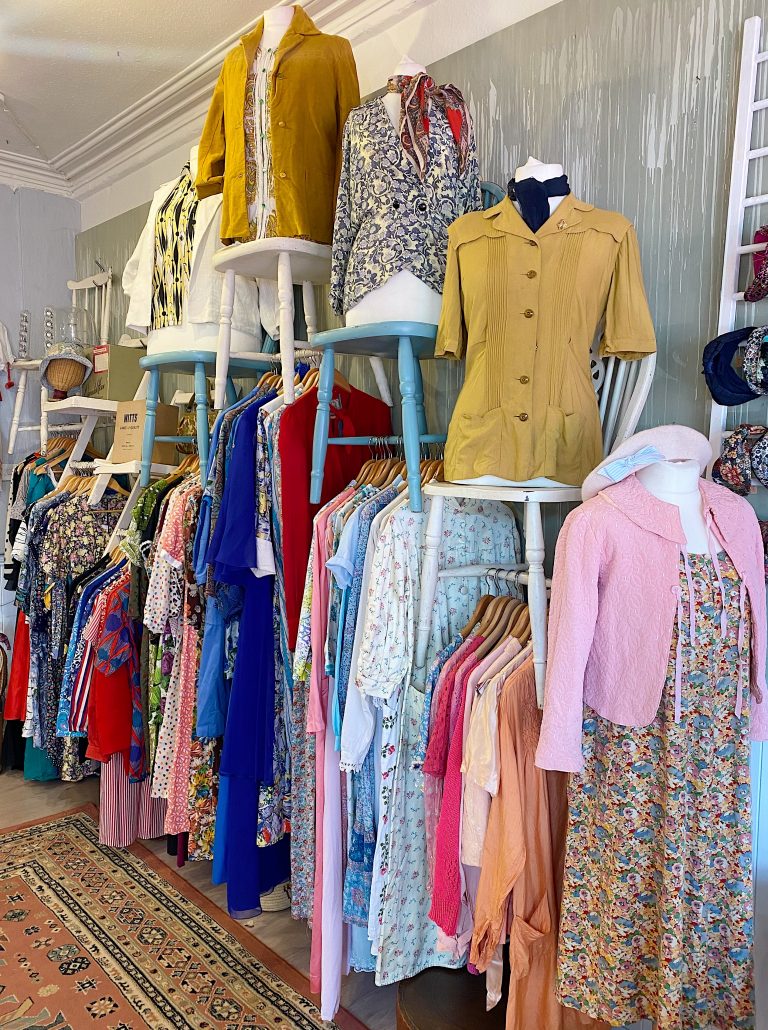 Exploring the Best Vintage Shops in Bristol, UK
Small Business

,

Vintage Shopping

,

Vintage Style